Play a Day... A Week... A Lifetime!
Find your new favorite golf partner in Boonville, New York. Woodgate Pines Golf Club boasts 18 holes of scenic golf, a full service golf shop with a PGA Professional on site, and the comfort of a cozy bar and grill. It is a rich blend of Adirondack charm and hospitality, exceptional conditioning, and natural beauty with an unparalleled price value.
Nestled quaintly amidst the confines of the Adirondack Mountains and the Tug Hill Plateau, Woodgate Pines lies in the basin of the Black River and sits within a short drive from the Adirondacks, Tug Hill, and the Mohawk Valley. This public golf course welcomes everyone, so make us your next golf experience.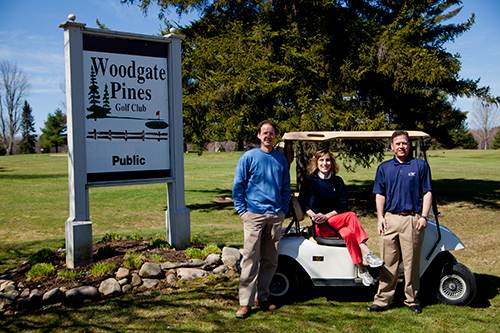 Latest News
Our much anticipated Christmas sale will be held Friday December 6th 4:00-8:00pm & Saturday December 7th, 9:00am-noon. Membership specials, gift certificates, Ping golf equipment, deep discounts on all in stock clothing, vacuum insulated stainless steel drink ware, golf bags, golf balls, golf shoes and more. Equipment for kids and adults alike can be special ordered. If you are unable to make the sale please contact Shawn @ 315-942-5466 and we will get your Christmas gifts to you. Merry Christmas, see you at the sale!
Current Specials
GOLF SHOP
Now stocking laser point & shoot rangefinders, scoreband digital stroke counters, signature tumblers, and all natural (chemical free) insect repellent.