Play a Day... A Week... A Lifetime!
Find your new favorite golf partner in Boonville, New York. Woodgate Pines Golf Club boasts 18 holes of scenic golf, a full service golf shop and club repair workshop with a PGA Professional on site, and the comfort of a cozy bar and grille. It is a rich blend of Adirondack charm and hospitality, exceptional conditioning, and natural beauty with an unparalleled price value.
Nestled quaintly amidst the confines of the Adirondack Mountains and the Tug Hill Plateau, Woodgate Pines lies in the basin of the Black River and sits within a short drive from the Adirondacks, Tug Hill, and the Mohawk Valley. This public golf course welcomes everyone, so make us your next golf experience.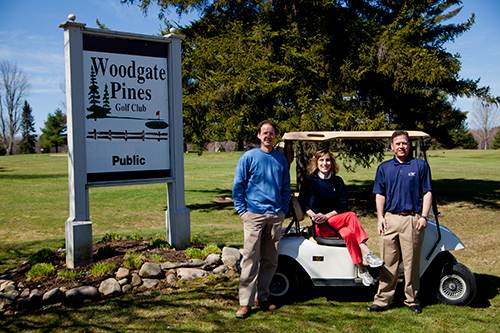 Latest News
2016 Holiday Sale

Fri. December 2nd. - 5-8pm
Sat. December 3rd. - 9-noon

View 2017 membership rates under our golf tab on this website.
There is no rate change from 2016!

Current Specials
SPRING SPECIAL
$99 Junior Membership. Lowest in the North Country. Get your children involved in this great game at a price you should not pass up!