Play a Day... A Week... A Lifetime!
Find your new favorite golf partner in Boonville, New York. Woodgate Pines Golf Club boasts 18 holes of scenic golf, a full service golf shop with a PGA Professional on site, and the comfort of a cozy bar and grill. It is a rich blend of Adirondack charm and hospitality, exceptional conditioning, and natural beauty with an unparalleled price value.
Nestled quaintly amidst the confines of the Adirondack Mountains and the Tug Hill Plateau, Woodgate Pines lies in the basin of the Black River and sits within a short drive from the Adirondacks, Tug Hill, and the Mohawk Valley. This public golf course welcomes everyone, so make us your next golf experience.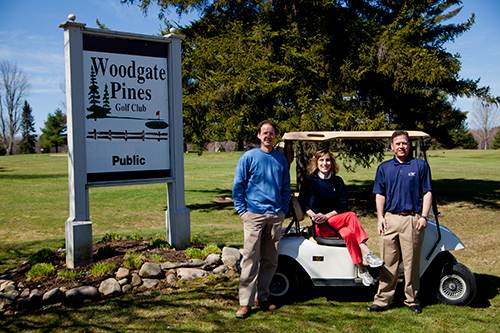 Latest News
2017 WOODGATE PINES PGA JUNIOR LEAGUE REGISTRATION is available on our website. Just click
this link
. All registrations must be done online. $200 per child includes: 6 matches, 3 at Woodgate Pines & 3 at Thendara Golf Club. All practices, team golf shirt/uniform, awards with food at the end(parents will be fed also) and a full junior membership at Woodgate Pines!
Or call the golf course for questions. YOU MUST BE REGISTERED BY JUNE 7th.
June 4th WPGC will be hosting a FREE KIDS CLUBFITTING DAY! YES FREE! 8am until noon. Adirondack Varsity Golf Coach Nick Palczak and PGA Professional Shawn Andrews will be doing the fittings. Anyone interested should call the golf shop and sign their kid up for a time. It will take 15 minutes. No experience required, we have all of the fitting equipment, golf balls etc.. Each child will be fit and given time to hit golf balls with equipment that is sized for them. Everyone participating will have the opportunity to purchase equipment at 15% off the normal retail price. No obligation to buy, but a great opportunity if you are looking to get your children started in a great game. They can play this game for a lifetime!
Current Specials
SPRING SPECIAL
$99 Junior Membership. Lowest in the North Country. Get your children involved in this great game at a price you should not pass up!